Around a year ago we were very honoured to be asked to provide an instrument to the chapel of Lambeth Palace. This was to provide accompaniment for services whilst a solution is found and funded for the small organ gallery space.
---
Listen to Choral Evensong from Lambeth Palace on BBC Radio 3.
---
This week, we were delighted to be able to hear our instrument on the BBC accompanying choral evensong from the chapel, ahead of the 15th Lambeth conference. Music for the service was provided by the St. Martin's Voices.
The introit was the glorious 'Let all the world' by George Dyson. This was beautifully sung, good tempo, crisp and clear with plenty of light and shade.
The responses by Richard Madden were soaring and beautiful with wonderful jazz inspired harmonies
The anthem 'Upon your heart' by Eleanor Daley had some beautiful close harmony sections and reminded me very much of American composer Morten Lauridsen.
The two hymns were assured with excellent accompaniment by Phoebe Tak Man Chow who really made the very best use of all the Viscount Envoy 23 had to offer.
The final voluntary 'Variations sur 'Sine Nomine' by Denis Bedard was very assured with beautifully articulated 16th notes, with organ registration showing off the full capabilities of the Viscount's English reed chorus
---
Listen to Choral Evensong from Lambeth Palace on BBC Radio 3.
---
Full Programme
Introit: Let all the world (Dyson)
Responses: Richard Madden
Psalm 104 (Bevan, Parratt)
First Lesson: Isaiah 26 vv.1-9
Canticles: Sowerby in E minor
Second Lesson: Romans 8 vv.12-27
Anthem: Upon your heart (Eleanor Daley)
Prayer Anthem: The Great Amen (Peter Klatzow)
Hymn: Go forth and tell! (Woodlands)
Voluntary: Variations sur 'Sine Nomine' (Denis Bédard)
Andrew Earis (Director of Music)
Phoebe Tak Man Chow (Organist)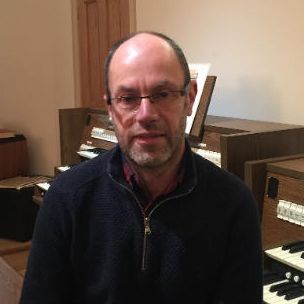 I have played the church organ since the age of 11. I am organist at my local catholic church as well as accompanist for a small choral group and keyboard player in a function band. I am committed to ensuring Viscount customers get industry leading service and advice, resulting in the very best organ to suit their needs, be it church, school, home or concert hall.