Your chance to win a 12 month membership to the Royal College Organists (first prize) or a pair of Viscount headphones (second prize)! All you need to do is to answer the questions below correctly and you'll be entered into the draw.
To enter the competition please first read the rules and then proceed to answering the questions below. Remember to fill in your contact details so that we can arrange getting your membership or headphones sorted for you, if you are the winner.
Competition Rules
The competition will run from 6am Thu 1 Dec to 11pm Sat 31 Dec 2022.
The winner will be announced and notified on Mon 9 Jan 2023.
You enter the competition by completing the questions below and providing your name and contact details.
Your contact details will only be held for the purposes of this competition. If you would like to subscribe to our newsletter list, there is an option to tick to acknowledge that you would like to be added to this list.
The entries with 70% or more questions correct will be pooled into a draw, and the winner chosen at random.
The winner will be announced on our Facebook Page, and also personally contacted (to gain full address details to set up membership).
Answer the questions below to enter the competition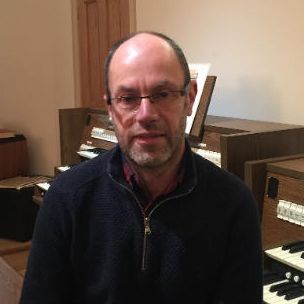 I have played the church organ since the age of 11. I am organist at my local catholic church as well as accompanist for a small choral group and keyboard player in a function band. I am committed to ensuring Viscount customers get industry leading service and advice, resulting in the very best organ to suit their needs, be it church, school, home or concert hall.