We were contacted by Haslemere Methodist Church in July 2019. They were in search of a new organ to replace their ageing and slightly unreliable two manual Ahlborn organ which was purchased from new around 30 years ago. The instrument had given great service, but the old electronics were causing interference with their new PA system.
Deciding which organ model to buy
Members of the church came to visit our showroom in Bicester where they could see and hear a wide range of different models. They wanted an instrument that was easy to use, as pipe organ like as possible in tone, had a comprehensive capture memory system and a recording facility.
After some consideration, they decided upon the Envoy 35-SV which is one of our most popular two manual organs for church use and which uses our Physis modelling technology. This sound engine gives the player and listener the most realistic sound possible and gives us the ability to voice each stop in many ways in order to ensure the very best balance and tone of sound for the building.
Replacing the Ahlborn organ with our Viscount organ
The original Ahlborn installation had two large external speakers located in a gallery above the entrance. After 30 years in the same place, these heavy and very dusty speakers needed to be removed and were replaced by our own speakers which are smaller and lighter, but which give a better clarity of tone.
The new organ was first used on Sunday 27th October 2019. Miriam King said, 'everyone in the congregation spoke highly of the sound produced and I think most were very pleased with the new instrument.'
Malcom Brinson performed an opening recital on the instrument. The recital was excellent and really showed off the wide-ranging scope of the organ.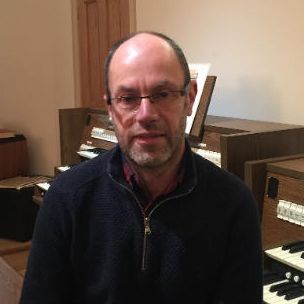 I have played the church organ since the age of 11. I am organist at my local catholic church as well as accompanist for a small choral group and keyboard player in a function band. I am committed to ensuring Viscount customers get industry leading service and advice, resulting in the very best organ to suit their needs, be it church, school, home or concert hall.