Those of you who are regular readers of our blog posts may remember an earlier story about young Leicestershire organist Dominic Remedios. He was keen to try for a Cambridge organ scholarship but desperately needed an instrument to practise on at home.
Always keen to help young organists progress with their studies, we agreed a loan with Dominic for a used Jubileum. We are absolutely delighted that Dominic's hard work has paid off and that he has been awarded an organ scholarship to Downing College Cambridge starting in October 2021. Congratulations Dominic!!
Here is Dominic's story in his own words.
Dominic describes how many hours of practice results in Organ Scholarship
The Viscount Jubileum organ has proved to be a vital asset to me in preparing for the Oxbridge organ trials. After receiving the organ in late February, I learnt my three audition pieces for the Oxbridge organ scholarship auditions:
Bach's trio sonata no.4 in E minor- 1st movement
Duruflé's Fugue Sur le thème du Carillon des Heures de la Cathédrale de Soissons and
Mendelssohn's 3rd organ sonata in A major
I recorded these recently at All Saints with Holy Trinity, Loughborough which sounded terrific on the 2-manual Willis organ. When lockdown happened, I was able to continue my organ lessons over Microsoft Teams which was extremely useful for improving the pieces and maintaining organ technique.
In addition, I had to develop my keyboard skills in sight-reading, harmonisation, transposition and score-reading; each in their own right were challenging but are essential skills to have on the organ.
Personally, lockdown proved a blessing in disguise as many hours of practice were now available albeit to the disappointment of the rest of my family!
I also used the Viscount to record Stanford's Magnificat and Nunc Dimittis in C major for a school choir to record with. The organ was of great use during the scholarship trials themselves for recording the keyboard skills tests as well as hymn playing and improvisations over Zoom with different directors of music.
I was delighted to be offered an organ scholarship at Downing College, Cambridge for entry in October 2021.
Currently, I have been appointed organ scholar of All Saints with Holy Trinity, Loughborough for this academic year and will also continue playing at St Mary's Catholic Church, Loughborough with my family. My next challenges include Widor's Toccata from symphony no.5 and Vierne 1: Final.
What is next for Dominic
We wish Dominic all the success in the future and look forward to seeing how he gets on with Widor's Toccata from Symphony No. 5. A great piece we recorded ourselves with one of our favourite organists, Dr. Joseph Nolan, on a Regent Classic Organ (see below).
Hopefully we'll get to see a video recording with Dominic playing this piece soon.
Are you looking for a home practice instrument yourself? Look at our blog listing out top six reasons for buying a home practice organ.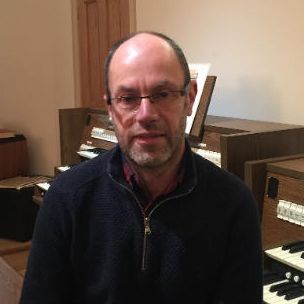 I have played the church organ since the age of 11. I am organist at my local catholic church as well as accompanist for a small choral group and keyboard player in a function band. I am committed to ensuring Viscount customers get industry leading service and advice, resulting in the very best organ to suit their needs, be it church, school, home or concert hall.