For our second tutorial in the Organ Registration Tutorial Series Jonathan and Francis take a look at Buxtehude's big G minor Praeludium, as a way in to discussing how to register baroque music of the North German school.
This piece is a great example of the so-called stylus phantasticus, and a precursor to Bach's preludes or toccatas and fugues. The organist has a lot of freedom to register contrasting episodes, and there's definitely more than one way to do it.
In this tutorial series Francis Rumsey and Jonathan Kingston discuss and demonstrate approaches to registration for distinctive genres and styles of organ music. In the previous tutorial Francis and Jonathan looked at registering Bach's chorale preludes, using two contrasting trio examples.
Read more about this series in our Organ Registration Tutorial introduction and find more useful videos on the topic of organ registration.
Organ Registrations Praeludium in G minor, BuxWV 149
Buxtehude's instrument at the Marienkirche in Lubeck was certainly a big beast. The main organ had a substantial specification of 52 stops that almost certainly included a 32 foot principal rank and some big pedal reeds. This implies a certain licence for organists not to hold back on their registrations with Buxtehude's big organ works, when it seems appropriate. This piece cries out for interesting contrasts between sections, nonetheless.
The first section of Praeludium in G minor is a dramatic Toccata-like movement. Jonathan shows us how he would register a plenum (typically a principal chorus up to mixtures) at the opening. Then demonstrates the effect of adding some reeds on top of the plenum, and brings out the mighty pedal line with some big pedal reeds.
Moving on to the section that follows, we find a short fugal episode, which Jonathan registers in much more delicate fashion compared with the opening. This leads into a short cadential linking section at the end of the fugue, which seems to imply a gradually decreasing dynamic and some opportunities for improvisation or embellishment.
Options for a fairly bold registration?
Then we move on to a lively third movement. Some editions have the organist hopping about on the pedals for the quaver accompaniment, but some put it in the left hand, so Jonathan demonstrates the options. He suggests that the choice is very much down to the organist and how brave they are feeling.
Finally there's the long finale in three time, which suggests double dotting and a fairly bold registration. Francis asks Jonathan what he thinks about a gradual build of the registration on the last page as the piece reaches its final peroration. Is it corny, or could it work?
We hear examples that suggest the player might not need to be too coy about a dramatic conclusion. Especially if the organ has a suitable specification and the voicing of the reeds is appropriate for the style of music.
Follow the Organ Registration Series on YouTube
Note! Videos to be released during the year. To keep up to date with the latest news/blogs we suggest subscribing to our newsletter and following us on Facebook or Twitter.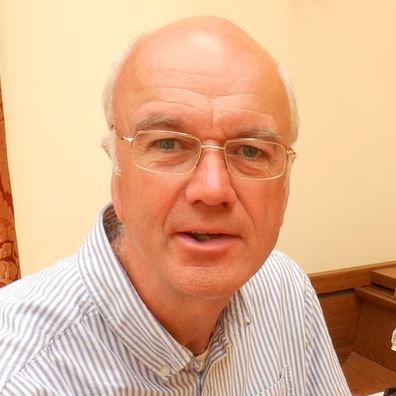 I'm a retired academic, with a background in music and audio engineering. I'm currently a consultant for Viscount & Regent Classic Organs, as well as being a freelance organist, including a role as organist/choirmaster at St Mary's, Witney. I sing bass with Oxford Pro Musica Singers and the Cathedral Singers of Christ Church, Oxford.