The need for home practice organs has never been greater. We have seen a marked increase in enquiries and sales of our Chorum range of home organs, and in particular the Chorum 40-S.
However, there might be those organists who want more from their practice organ whilst maintaining the same small footprint as the Chorum 40-S. If this is you, the Sonus 40 could be just what you are looking for.
How does the Sonus 40 organ compare to Chorum 40-S?
On the face of it the Sonus 40 looks identical to the Chorum 40-S but that's where the similarities end. Whereas Chorum instruments use sampled sounds, the Sonus range benefit from our unique Physis modelling technology also found in our Envoy and Regent instruments.
In short, the sounds are more 'alive', there are subtle differences to tone and intonation each time you play, similar to what you would experience when playing a pipe organ. From an organists' point of view, the sound is more dynamic and exciting.
It's quite difficult to put into words, but when you experience it for yourself you will know.
The Sonus audio system for the very best sound
If you are someone who likes to experiment with different sounds and would like to be able to alter the tone of each stop in a number of different ways, then the Sonus 40 is for you.
You can alter the character of a stop, maybe add, or remove chiff, alter the attack or wind pressure etc. and many more parameters. Editing can be done from the front panel of the organ or from a PC/Laptop using the Physis editing software which is sold separately.
To make the most of this technology and to give the very best sound the Sonus 40 has a specially designed audio system. In addition to a main speaker bank running below the 'Great' manual, there are speakers on both sides of the cabinet facing outwards and tweeter speakers on the console front just above the stop tabs.
This system helps to give a more immersive sound whilst different speakers pick out different frequency ranges for added clarity, excitement and overall playing enjoyment.
If you would like to expand the audio further and add some external speakers, the Sonus 40 will give you the ability to channel any stop to any speaker or degrees in between two speakers.
Like all UK spec Viscount organs, the Sonus 40 has an English stop list and voicing (as default), general and divisional pistons and additional features such as a Gt to Pd combination coupler.
The Sonus 40 really is the very best of two manual home practice instruments.
Introduction to Physis – Physis Explained Video Series
We have created a video series, consisting of 12 videos, explaining how to configure, voice and customise Viscount's Physis-based organs. You can view these videos called 'Physis Explained' below.
Alternatively, go directly to Vimeo, YouTube or watch the video series in our blog called "Understanding your Envoy, Regent and Sonus organ features", where we discuss the features in more depth.
Related Content and Further Reading
---
Please get in touch if you would like to book a Covid safe demonstration or if you would like any further information on the specification or a part exchange quotation.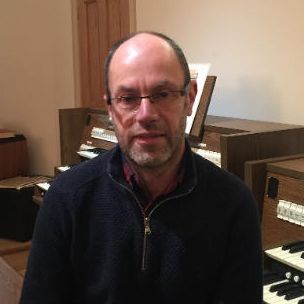 I have played the church organ since the age of 11. I am organist at my local catholic church as well as accompanist for a small choral group and keyboard player in a function band. I am committed to ensuring Viscount customers get industry leading service and advice, resulting in the very best organ to suit their needs, be it church, school, home or concert hall.