For me and for most other organists, a particularly pleasing aspect of Advent and Christmas is that we get to play for a good number of carol services which means playing instruments never experienced before. One such event for me was a recent concert at St. Stephen's Church Launceston in Cornwall where I was accompanying choir and congregation on their pipe organ. This pipe organ is (by the organ builders' admission) and interesting instrument and so I felt compelled to write about it as I expect it will be of interest to others.
The organ (like many) has a chequered history. It was originally built by Heard of Truro around 1907 using pipework from a previous instrument, additions were added by Compton and later again by Hele. The organ had a major overhaul in 1996 and this is when the first of three curiosities was installed.
Three curiosities but a great pipe organ to play
When sitting at the console the front case and pipe work significantly overhang the player. Directly above my head I noticed a louvered grille had been installed with a handle to manually open and close the grille. In all my years as an organist I had never seen this type of arrangement and couldn't work out what it might be for.
After a quick email to Lance Foy the organ builder, the reply was that it was fitted by a previous organ builder for ventilation and possibly to get some sound down to the console. I'd be interested to know if anyone else has come across such an arrangement.
The second curiosity is that there appears to be preparations for a third manual with key-bed and a number of blank pistons. It would seem that the church had pipe dreams of adding the third manual, but I guess for financial reasons this never materialised.
Finally, and the third curiosity was the arrangement of pedal stops which were on rocker tabs with LED's above to show the status. All other stops on the organ were manual draw stops. Again, I've not seen this arrangement before and wondered if anyone else had?
Despite its peculiarities it was a great instrument to play with quite a light electric action. It has some beautiful sounding quieter stops such as the Chimney Flute and Dulciana. Full organ gave an excellent sound which was bold yet restrained with some lovely full-bodied Swell reeds. The pedal department was strong with a lovely 10 2/3 Quint giving an excellent 32ft flue impression. The joys of being an organist. Always a journey of discovery!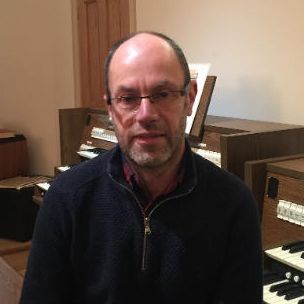 I have played the church organ since the age of 11. I am organist at my local catholic church as well as accompanist for a small choral group and keyboard player in a function band. I am committed to ensuring Viscount customers get industry leading service and advice, resulting in the very best organ to suit their needs, be it church, school, home or concert hall.