As we near the end of 2020, a year of virus-related restrictions, it seems ironic and possibly even a little cruel to have chosen late in 2019 to feature wedding and memorial music in this year's tutorials.
It has been a year in which those important events in human experience have sometimes been limited in scope, postponed, complicated, and in many cases deprived of live music.
Organists' diaries have looked alarmingly empty of these valuable engagements. We must look to better times, therefore, and hope that you will enjoy what we offer here in any case. Let us pray that 2021 will bring many opportunities once again to enliven and support these significant events with good organ music.
Wedding March from "A Midsummer Night's Dream" open with a big fanfare
The final piece in this year's tutorial series is Mendelssohn's well-known Wedding March from his incidental music to "A Midsummer Night's Dream", written in 1842, shortly before his death.
A lot of the story in Shakespeare's play, for which this music was written, deals with issues surrounding love and marriage. The central theme is a wedding between Theseus, Duke of Athens, and Hippolyta, Queen of the Amazons, and there's a fantastical group wedding towards the end.
We can delve in to all sorts of interesting ideas about superficial attraction, power and control, depth of commitment, and fantasy, if we have a mind to study the play.
The Wedding March opens with a big fanfare, which can be played on a solo trumpet or tuba if one is available, but equally on chorus reeds if not. The first couple of pages then call for a fairly full registration as the procession moves down the aisle, and there are repeats to be played if the bride and groom haven't quite reached the door before the opening section completes.
Mendelssohn incorporates a number of quieter episodes
Following the big opening, Mendelssohn incorporates a number of quieter episodes that have the nature of contrasts or variations on aspects of the main theme, modulating into dominant or sub-dominant keys.
There are lots of different arrangements of the piece for the organ, and not all of these episodes are always present.
In the arrangement we offer here, though, the majority of these episodes are included. These can be judiciously cut or repeated, as needed, depending on the size of the congregation and the amount of time it takes for it to disperse at the end of the service.
As one nears the end of the piece there's a gradual build-up towards the final statement of the principal theme. This needs some careful stop or piston management to arrive at something like the opening registration again by the time the main theme recurs, and the coda section can benefit from some swapping of manuals in the two hands in order to deliver contrasts in tone, as Jonathan Kingston ably demonstrates.
Related Content and Videos
Viscount Tutorials and Organ Music on YouTube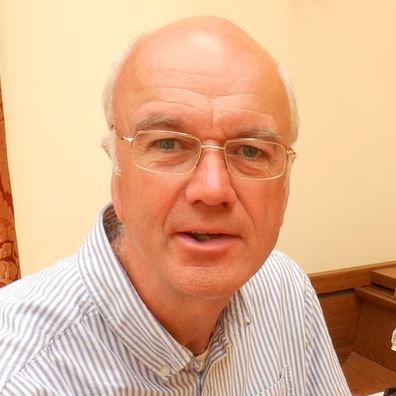 I'm a retired academic, with a background in music and audio engineering. I'm currently a consultant for Viscount & Regent Classic Organs, as well as being a freelance organist, including a role as organist/choirmaster at St Mary's, Witney. I sing bass with Oxford Pro Musica Singers and the Cathedral Singers of Christ Church, Oxford.