The fifth piece in the 2020 organ tutorial series is Pachelbel's famous (some might say infamous) Canon in D. For reasons that probably have a lot to do with Classic FM, movies, and wedding websites, it has become a firm favourite for the bridal procession at weddings.
It was the hilarious topic of a sketch by John Finnemore titled "One Hit Wonder" in which a fictitious Pachelbel tries desperately to point a group of fans to his other pieces, but the only thing they really want to hear is his Canon.
The Canon in D wasn't originally written  for the organ
Johann Pachelbel lived and wrote music in the south of Germany at roughly the same time as Buxtehude did so in the north, overlapping a bit with Bach.
There's quite a lot of real organ music to his name. The Canon in D wasn't written originally for the organ, though, having been scored as a set of variations for three violins and continuo, but we need to find a way of rendering it in an interesting way.
For organists the piece has the merit of being fairly straightforward to play, and it can be trimmed to fit almost any length of church nave, depending on how quickly the bride gets up to the front. If there are hordes of bridesmaids scattering flowers before the bride enters, then one can play the entire piece to cover the whole procession.
The Canon is often asked for by brides that don't want big fanfares when they appear at the door, preferring something more gentle and less daunting to come in to.
Organ registrations depend on how many variations you play
The Canon starts off fairly gently with its repeating sequence of chords, gradually getting more ornamented and florid. Discussing the piece with Francis Rumsey, Jonathan Kingston suggests that registrations rather depend on how many variations one is intending to play.
There's plenty of opportunity for using quiet accompanimental tone on the swell to establish the chordal pattern, and then introducing solo sounds such as clarinet or oboe, or in this case a cornet/sesquialtera timbre including flute quint mutations to give a certain piquancy to the tune at the beginning. Jonathan works through the piece adding some brighter tone to the swell as the music gets increasingly florid.
In the version used in this recording, a considerable crescendo is indicated as one nears the end, but Jonathan advises against going too far here, avoiding the use of full swell or great reeds. He does however go as far as swell to mixture with the oboe added, great to fifteenth, and a slightly bigger pedal, in order to give a degree of grandeur to the ending.
(Looking for more ideas on music to play during a wedding? Then look at these suggestions for organ music for weddings.)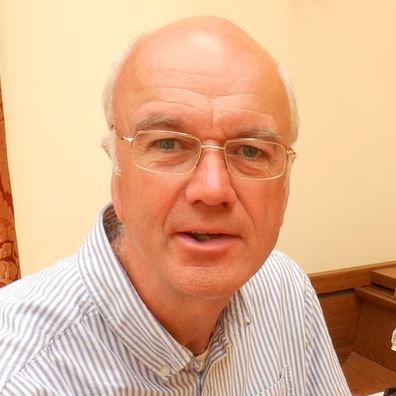 I'm a retired academic, with a background in music and audio engineering. I'm currently a consultant for Viscount & Regent Classic Organs, as well as being a freelance organist, including a role as organist/choirmaster at St Mary's, Witney. I sing bass with Oxford Pro Musica Singers and the Cathedral Singers of Christ Church, Oxford.