Everyone who is involved in church music will have their own view about a pipe organ and its use in church life, most likely based on how they use the organ in their own worship. Ask 100 people and you'll get 100 different answers.
Here, I've tried to give a little historical context based on my own research and then just a general viewpoint of liturgical use.
The history of the Pipe Organ
The pipe organ is one of the oldest of all instruments and may pre-date Christianity by around 1000 years or so. One of the first recorded organ-like instruments appears to have been created in Alexandria around 246BC. This was a mechanical flute-playing instrument with wind pressure regulated by means of water pressure and called hydraulis (water organ).
It wasn't until around 900AD that we find organs being used for church worship and exactly how or why is up for discussion. However, it was probably for ceremonial purposes initially.
By the 1400's organs appear to be well established in monastic churches and cathedrals throughout Europe. Instruments of varying size were being used for festive occasions and to accompany choirs. The Benedictine Abbot Gerbert (Archbishop of Rheims 991-995) was said to have had a hydraulic organ installed in the cathedral.
The role of the Organ in churches have changed
In recent years, there has been a decline in organ use in churches. This has been attributed to a lack of organists (whose numbers continue to decrease)and to the growth of more contemporary styles of music. However, this decline is less evident in cathedrals which continue to enjoy a rich choral heritage with organ accompaniment.
In most churches, the main role of the organ could be split into the following categories:
1. Leading the singing of the whole church community
The pipe organs' sustained tone supports choral and congregational singing beautifully and the use of multiple stops means that a wide range of tones can be achieved to help make sense of the hymn text and to add drama.
2. Choral and liturgy accompaniment
English church music has a long choral history with the pipe organ playing a major part in accompaniment of plainchants, responses, hymns, and service music etc.
3. Ceremonial
The organ is often used for state occasions in cathedrals and for weddings, civic services, and major services in the liturgical calendar such as Christmas and Easter.  The organ provides a grand sound for these occasions.
4. Solemn sound
Dignified for funerals and Remembrance Day etc. – a praise band really can't do Nimrod justice!
5. Tradition / Repertoire
Much western church music has developed alongside the growth of the organ. From Bach to Stanford to MacMillan, use of the organ preserves this heritage and facilitates this ongoing tradition.
There we have it! The pipe organ and its use in church life in very abridged form. We're sure you will have your own thoughts on this topic and we'd love to hear them – so please leave your comments below.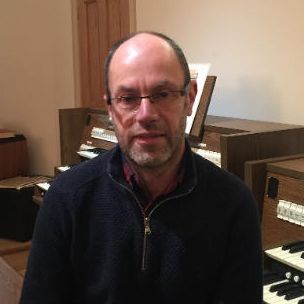 I have played the church organ since the age of 11. I am organist at my local catholic church as well as accompanist for a small choral group and keyboard player in a function band. I am committed to ensuring Viscount customers get industry leading service and advice, resulting in the very best organ to suit their needs, be it church, school, home or concert hall.