One of an organist's most subtle and sensitive roles is in the accompaniment of psalms and church anthems. In such an accompanying role, one's job is rarely to stand out as a performer but to create an underlying musical foundation on which the choir's singing can build. There may be moments of organ glory and high drama, which can be thrilling if done well, but a lot of the time one is manipulating tone colours and harmony that act to support or perhaps illustrate the text, often in the background.
The Organist Role in Psalm Accompaniment
Psalm accompaniment is to some extent an improvisatory role. You have the chant itself, which is straightforward four-part harmony, but simply duplicating the chant on the organ is usually dull and lifeless.
Your job as organist is to bring the psalm to life. You have an orchestra of sounds at your command, so don't be shy—it's time to start word-painting and orchestrating for all you're worth!
Are the words dark and foreboding? You can rumble around on a 16 ft swell foundation with the box closed, and a touch of 32 ft pedal might not go amiss.
Are the words plaintive and looking towards heaven? You can float around with some harmonic musings on ethereal strings up the octave, which sits above the choir texture.
Are the words contemplative and beautiful? How about a flute solo that acts as a counterpoint to the melody?
What if the floods are building up and the Lord is unleashing his wrath upon one's enemies. Time to unleash a controlled burst of full swell, opening the box in a roar, and then pulling it back fast.
Great psalm accompaniment is an art in its own right, and to hear an experienced organist working well with a competent choir is a delight.
Organ Tutorial Series – Psalms and Anthems
For this year's offering, then, we present a series in which the renowned choir director Ralph Allwood teaches the Old Royal Naval College Trinity Laban Chapel Choir about psalm singing, with three lovely anthems thrown in to the bargain.
They're accompanied ably by Mark Shepherd on the organ. You'll hear Mark exercising all his artistic powers in support of the choir.
Crucially we don't just show you a performance, but take you through the rehearsal process, during which Ralph explains the pieces, discusses word painting with the choir and organist, and leads everyone towards a good final performance.
In the short video below, Ralph Allwood introduces the choir, the venue, and teaches us some history of the Psalms of David. Fascinatingly, he explains that the Romans destroyed all of the original music that was used for the psalms at the temple in Jerusalem. Modern scholarship, though, has determined that a wide range of instrumentation, as well as men's and women's voices were used, and that at least one of the chants we sing today was probably used in the temple.
Recording in the Greenwich chapel
Last year Viscount installed a Regent 356 at the Old Royal Naval College Chapel in Greenwich. The chapel is a stunning building, originally built by Thomas Ripley to designs by Christopher Wren, and later rebuilt by James Stuart. It has been a home for excellent choral music since Tudor days, and now hosts the only music conservatoire chapel choir in the world.
This beautiful venue, sporting a Viscount organ and excellent acoustics, seemed like too good an opportunity to miss, so in early January 2022 our familiar recording team spent a rewarding day on site with Ralph and the choir. Sound engineer Adrian Lucas worked together with James Atkinson and Andy Heathcote on cameras to capture the action from all angles.
Introducing the musicians
Ralph Allwood MBE directs the choir at the ORNC. Ralph was Director of Music at Eton College for 26 years, and now has a busy freelance life as a choral director, teacher and conductor. He was presented with the Thomas Cranmer Award for Music and Worship by the Archbishop of Canterbury in 2017.
Mark Shepherd FRCO is the organist for this series. Mark is Director of Music at Charterhouse School, and has held organist posts at both Tewkesbury Abbey and Lichfield Cathedral. His immersion in the psalms started during his time as a Westminster Abbey chorister.
The ORNC Trinity Laban Chapel Choir was formed in 2001 when Trinity College of Music and Laban Dance Centre joined forces and based the Trinity Laban Conservatoire of Music and Dance in the old naval college buildings at Greenwich. It is the only conservatoire chapel choir in the world, and includes members both from Trinity Laban and the local community. A subset of its full complement performs for these recordings.
Tutorials in the series
During the course of 2022 we'll be releasing the psalm and anthem tutorials we recorded, not necessarily in the following order:
Mendelssohn: There shall a star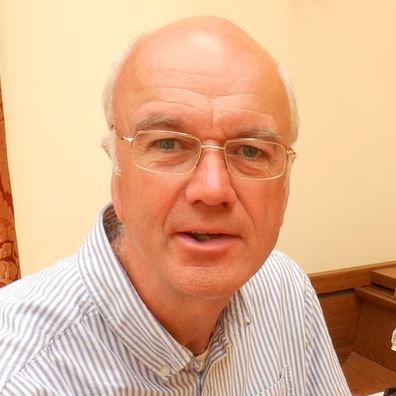 I'm a retired academic, with a background in music and audio engineering. I'm currently a consultant for Viscount & Regent Classic Organs, as well as being a freelance organist, including a role as organist/choirmaster at St Mary's, Witney. I sing bass with Oxford Pro Musica Singers and the Cathedral Singers of Christ Church, Oxford.